NEWS! Alpha Vinyl Record Pressing is now SunPress Vinyl in Miami.
We press the highest quality vinyl records at quick turnaround times.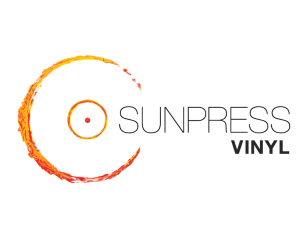 Visit the NEW WEBSITE!
WHAT WE DO
Please note that the information provided here is for referencing the history of Alpha Vinyl Record Pressing, now acquired by Sunpress Vinyl.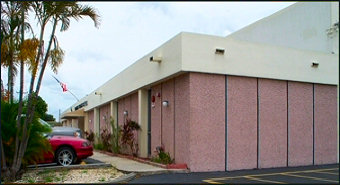 Alpha Vinyl Record Pressing Inc was an independently owned Vinyl Record Pressing Plant in Plantation Florida. Alpha was recently purchased by Sunpress Vinyl based in Miami Florida. Specializing in custom production in short & large runs of all size Vinyl Records for Distributors as well as Brokers, Bands or individuals. 12″ Albums as well as 7″ 45 Vinyl Record Pressing has been the plants business for many years supplying the USA market as well as the rest of the world The plant was established by the late Dick Smith back in the 80's with US made machines which are still in use there today. The Record Pressing Plant has been in the same location since the beginning. Offering well over 30 years of experience, including a wide variety of services, Alpha is committed and dedicated to do whatever it takes to meet your requirements. At Alpha we will Press your Vinyl Records as well as Produce to order your Record Album Covers. We will pack to your requirements We also ship anywhere.
THE PRESSING PLANT
In the 30 years since the plant was established there has been 100's of thousands of Vinyl Records produced of all genre of music from hundreds of artist as well as Record Labels Record Distributors Independent as well as Majors. We can take care of all the necessary steps to produce your Vinyl Records. The entire process from Mastering to cutting the lacquer on our Neumann Cutting Lathe. We do have in house facilities so as to produce Record Stampers or Matrices. We normally provide for a two-step metalwork process keeping the positive in store while the negative master is used for Pressing Records. This provides the closest thing to the original sound submitted and cut on the acetate. We can also do a 3 step process with the Mother de-clicked or de-horned so as to provide a perfectly clean, free from clicks Vinyl Record.
For your promotional, distribution, or band merchandise needs, we can press 12″ L.P.'s as well as 7″ 45's in standard Black, Vinyl Records from Virgin PVC. We can manufacture, of course, various Color Vinyl Records to your requirements. All Vinyl Records pressed at Alpha are packed in a white paper inner bag We can than pack them in standard white or black sleeves with or without holes or supplied sleeves. Of course custom outer Record Sleeves are catered for, to your supplied Album Artwork or for any 7″ Single 45 Vinyl you may want to order. Our free Album Cover Templates as well as our Label Template will give you all the required information.
All our Record Labels are in full color That of course does not stop any one using 1,2 or 3 and more colors on their design.
Alpha Vinyl Record Pressing Inc operates the only Record Pressing Plant in Florida.
The plant is ideally located to service the east coast besides elsewhere in the country of course.
GENERAL
Capable of completing both small and large orders
Great quality control and speedy turn-around
Special packaging, no problem
High quality art design department
In house packaging and shipping department.
VINYL PRESSING EQUIPMENT
We have both 7″ as well as 12″ Record Presses
We specialize in 7″ & 12″ Black Vinyl as well as Colored Vinyl, LP's and Singles
Minimum Record weights: 35 grams 7″ and 140 grams for 12″
Heavy weight 180 Gram Vinyl as well as 200 Gram Vinyl is available
Alpha Vinyl Record Pressing Inc uses industry standard equipment, that includes:
3 Lened x 12″ Vinyl Record Presses
4 Lened x 7″ Vinyl Record Presses
The above equipment allows us to produce up to 7,000 records per day so we can cater for all and sundry for any Large or Smaller orders.
We offer all Vinyl Record related services at fair cost while maintaining unparallelled quality as well as a fast turnaround of your order large or small.
Vinyl Record Packaging
Generic outers stocked are available in black or white with or without holes
Special 7″ and 12″ Outer Record Sleeves with your design or other designs available
Single, Gatefold, Double gatefold, 3 D Embossed or Gold Embossed special designs are also offered
Box sets for Singles as well as Albums can be manufatured to your Specifications
Get Started
You may Contact Us for a quote.
You may Contact Us for technical questions.
You may place your order Here.
Check out our Copy Right Release Form.
Check out our Terms of Trade.
You may also CALL US: +1-786-577-0983.
We love talking Vinyl Records!